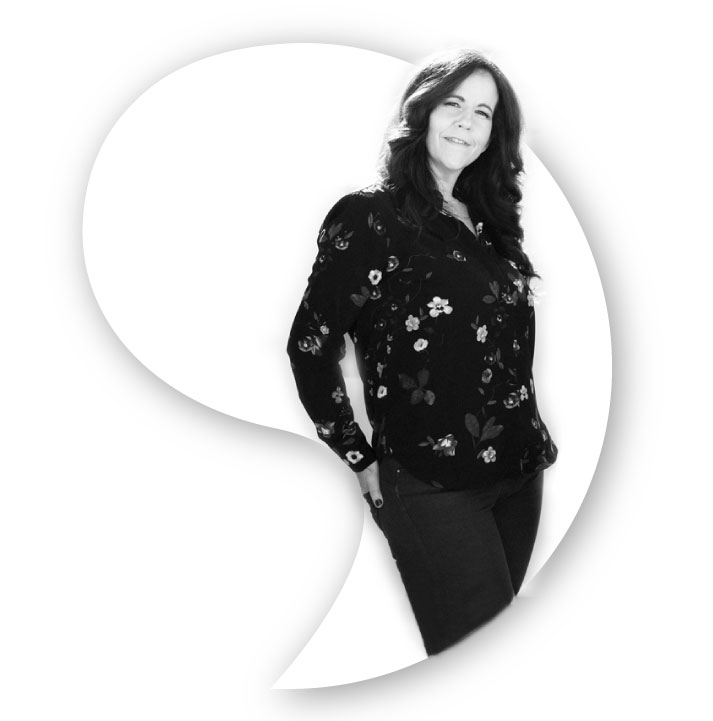 Head of Audiovisual Production at Smartcompass.

BACKGROUND
Bachelor's degree in Audiovisual Communication, University San Pablo CEU of Madrid (Spain).
Master in New Technologies.
Married. Mother of 2. Currently living in Madrid (Spain).
"Don´t limit yourself. You can go as far as your mind lets you. What you believe, you can achieve."
CORE VALUES
Joy, Happiness, Compassion, Empathy, Loyalty, Reliability, Bravery, Fight, Sweet craziness, caring, feminine, youth..
SKILLS
Hardworking woman, methodic amid the chaos of her disruptive creativity in the search of the accurate script to the perfect image-music-feeling. Adaptable and flexible, always open to change the perspective of any initial approach. Teamwork, Team up and positive attitude with the ability to understand the feelings of others and a fearless passion about raising new challenges.

- Happiness is all -
"The artist is nothing without the gift, but the gift is nothing without work."
I've been involved in Audiovisual design as far as I can remember and I feel blessed for being able to grow my professional career in this amazing world as well.
It's said that by doing what you love, you inspire and awake the senses of others and that's true yet it also allows you to perform well and keep progressing with joy and a determined can-do attitude.
Bachelor's degree in Audiovisual Communication, 12 years since my first project and a long journey evolving in this constantly connected world, always ON, where any kind of visual communication involving music, art, expression, imagination, interpretation can be seen through the lens of a piece of audiovisual creation.
I considered myself observant, trusty, patient, adaptable and dreamer. A straightforward woman always eager to get involved in new projects with new ideas and push them forward with determination to get them done straight away.
My family impacts everything that happens into my inner circle and beyond my outside world. If my family is fine, then, the world can keep turning.… One secret; If you want to know about myself in deep and understand my feelings right now, I'd better suggest you discover what kind of music I'm listening to.
Thinking about when Audiovisual Communication came into my life, means a great exercise on a timeline back to the past. Since the first time I had a photo camera in my hands being still a child, I knew that this passion was going to last forever. I love to express myself through an image, a song, or a movement and I'm in love with Cinema, a sublime Art where images, music, dialogue, lighting, sound, and special effects blend seamlessly eliciting deep feelings and help us to better understand and reflect on our lives. Cinema connects people and breaks the ice.
Integrating my knowledge and passion into the business world, that's what I love doing at Smartcompass. Being known as an Experiential Creative Consultancy, we like creating the breeding ground where everything is possible. We continuously provoke how to express business language, strategic mindsets or sometimes tedious methodologies by using Audiovisual tools to elicit the final users a better understanding, to foster an inspiring environment to engage in a different way, to have fun, to unleash imagination, and learn from a creative and effective way.
There are no limits to inspiration, but, one thing is true, inspiration will find you always working hard and that's also part of my own way.